History
Established - Experienced - Trusted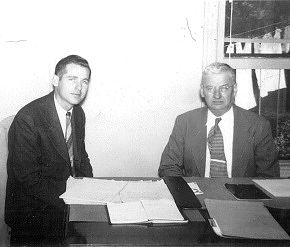 The McCarthy Law Firm is a Princeton institution.

John F. McCarthy, Sr. founded the McCarthy Law Firm in 1927. Previously, he had worked in Princeton as a butcher, and a train conductor for the Johnson Trolley that ran between Princeton and Trenton. Princeton was a small village then and, like many other town residents, Mr. McCarthy became acquainted with then-Professor Woodrow Wilson and attended Wilson's 1912 and 1916 presidential inaugurations. Inspired and encouraged by Princeton's eminently successful son, Mr. McCarthy worked his day jobs and attended Newark Law School (now Rutgers) at night. Passing the bar in 1927, he worked out of his house on Charlton Street, opposite St. Paul Church. Starting a law practice in the middle of the Great Depression meant many clients paid their legal bills in kind; eggs, chickens, even home repairs.
His son, John ("Jack") F. McCarthy, Jr., joined the firm in 1948. A graduate of Princeton High School (at age 16), the Hun School, and Princeton University's Class of 1943 (with honors), he played basketball, captained the baseball team and was voted "Most Popular" and "Best Sense of Humor". As a left-handed first baseman, he hit a 400-foot home run over the right field fence at Cornell. (Columbia's Lou Gehrig was, reputedly, the only other player to accomplish that feat.)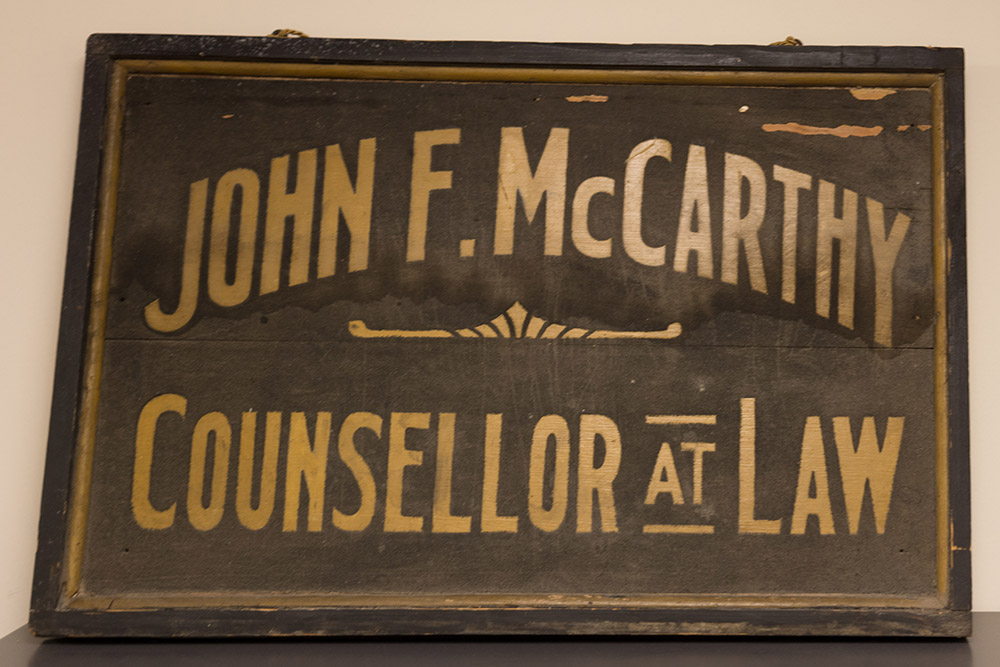 Commissioned as an officer in the field artillery, he landed in Normandy on D-Day plus 2 and earned a Purple Heart for sustaining a mortar round in his shoulder and a Bronze Star for bravery in rescuing five enlisted men pinned under German fire. He was discharged in 1945 and graduated from the University of Pennsylvania Law School in 1948.
After his father died in 1954 Jack McCarthy Jr. built the law to one of the most successful in Princeton. He served as Princeton Borough attorney in the late the 1950's under Mayor Raymond Male and argued several cases in the New Jersey Supreme Court. He expanded the firm, added partners and moved to an entire building at 6-8 Charlton Street in the 1960's. The firm stayed at that location until 1987. Jack McCarthy Jr. served as one of four members, later chairman, of the New Jersey State Commission of Investigation from 1971 to 1974.
Jack McCarthy III joined the firm in 1976. Two Superior Court judges, Theodore Tams and Coleman T. Brennan, were associated with the office in the 1970's. Former Governor William T. Cahill was with the firm from 1974 to 1978, when it was known as Cahill, McCarthy and Hicks. John P. Sheridan, Jr., former Commissioner of the Department of Transportation, was with the firm from 1974 to 1981, as was now-retired Superior Court Judge F. Patrick McManimon.
Jack McCarthy Jr. and Jack McCarthy III moved their offices to 353 Nassau Street in 2005. Jack McCarthy Jr. died in 2013.